Prep Time 10 Minutes
Cook Time 10 Minutes
Servings 6 Donuts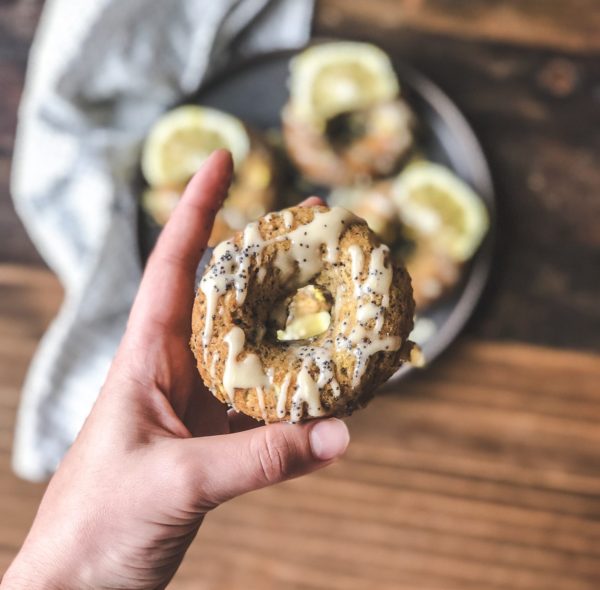 INGREDIENTS
INSTRUCTIONS
Preheat oven to 350 and grease a donut pan. These can also be made in muffin tins!
Mix almond flour, guar gum, baking powder, baking soda, and poppy seeds.
Mix the melted coconut oil, egg, sweetener, coconut milk, and lemon juice. Pour the wet ingredients into the dry ingredients and mix some more!
Fill the donut pan up, cook at 350 for about 12 minutes- until lightly browned. Pull out and immediately transfer to a cooling rack or dish.
While the doughnuts are cooling, make the butter frosting. Soften the butter (or butter substitute) and mix with the vanilla extract. Pour into a Ziploc bag and snip the corner off to create a makeshift pastry bag.
Once the donuts are cooled, pour the frosting on top and finish it off with lemon zest over the frosting!