Disclaimer: I'm writing this from aboard my Icelandair flight home, a flight that I'm pretty sure is just circling Greenland in some awful practical joke. I've been awake for what seems like 48 hours, we literally woke up in the morning in London, flew to Reykjavik, left a very dark Iceland at 5pm and we have just been flying in the twilight zone for what seems to be forever. I can see the sun in the distant horizon, it looks like a sunrise but it can't be because we land in Seattle at 5pm. Yup. Literally leave and arrive at the same time, but three days have gone by on this plane. Matt says I'm overreacting, but I don't think so.
Anyways…
So yes, if you have been following me on Instagram (@sweetbasilthyme) you know that I've been in London for the last four days! We booked this trip in May, back when I was still working crazy hours and I was pretty sure I was going to get fired if I asked for anymore time off. But things have a way of working out and I'm so glad we jumped on the super ticket deal we found.
Keep reading if you want more of my sleep deprived ramblings about the best things to do in London on a short trip plus my tips on eating healthy while traveling abroad!
Some of you know me, some of you don't. Here is a fun fact you should know: I hate doing touristy things, especially in big cities.
Funny right? I travel so often but I've learned through trial and a few tears that I really hate popular touristy things. My roommate listed out a list of "must do's" in London. I don't think I did any of them. Sorry Megan! I'm sure they are great, and I'm sure that you will probably love them if you go, but with only four days to relax and see the city, I made an itinerary that allowed for lazy breakfasts, naps, wandering, and late night pubs.
So without further ado, here are my favorite things!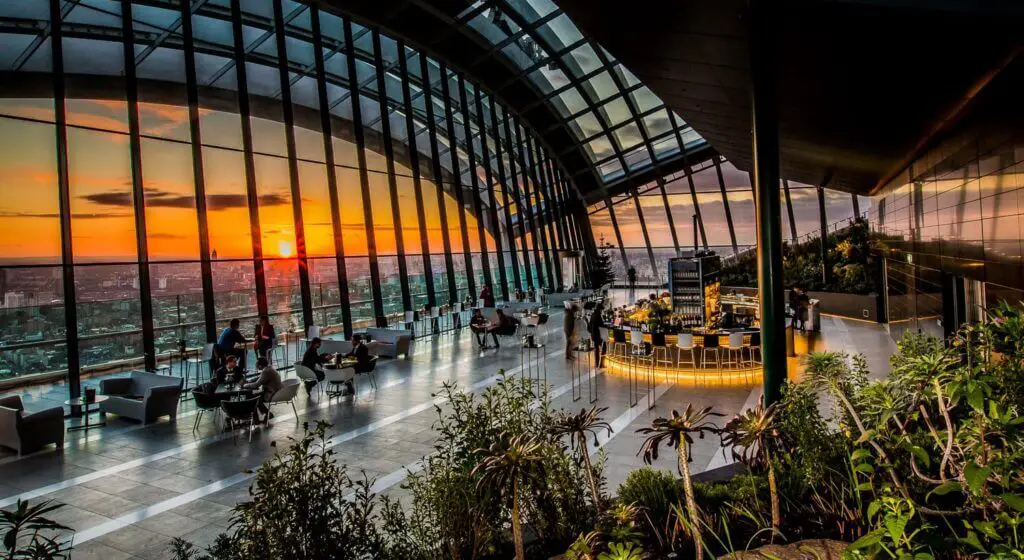 Who doesn't love a meal with a view? Or even coffee with a view? The Sky Garden is an amazing place in the middle of the city, 36 floors up. It's a tropical oasis, full of plants and flowers with pristine views of the city. There are a few restaurants there, as well as a bar for coffee, tea, snacks, or drinks. And it's free to go up! You can look across at the Shard (another really tall building that costs ___ to go up and see a pretty similar view.
Pro tip: You have to make a reservation to go up! They do allow walk-ins occasionally, but they like to keep it quiet and uncrowded up top, so you make a reservation by the hour online here. It does fill up quickly, so book a week or so ahead. We showed up a little too early for our slot, so we chilled in The New Black coffee shop across the street, I would recommend it if you are in the area!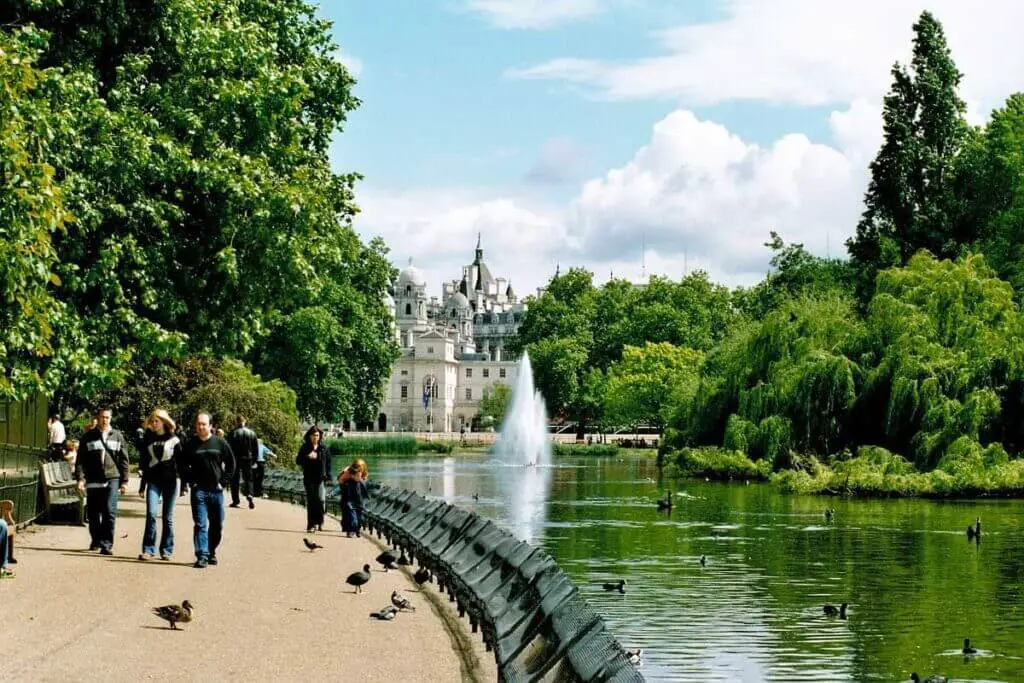 If you are headed to the tourist sites like Buckingham Palace or Westminster Abbey, walk through this park. It's quiet, clean, and lots of wildlife to watch. Also plenty of benches to chill on while you let your feet rest.
There are so many to choose from! We ended up going to School of Rock at New London Theatre, it was amazing. Do a little research online and find out what's on and go see something. This was the only night we had plans and of course we were late due to a underground station evacuation on our tube line, but the staff was aware of the situation and briefed us on what we had missed so far in the play and got us to our seats as soon as possible.
Pro tip: Pick up tickets from the official TKTS booth in Leicester Square. Much cheaper than online (although you can check online to see availability from theatres) but you do have to wait in line for a few. We got there at 15 minutes after opening and still had to wait about 20 minutes. You can see their prices day of here.
Platform 9¾
For all you Harry Potter Fans, you can see this for free between train Platform 9 and 10 (literally 9 3/4) at King's Cross Station. If you come from the underground, you do have to head upstairs to the train station area. They do have a photographer there for pictures if you pay, not sure what the cost was because the line was pretty long when we walked past! There is a fan store next to it though to pick up trinkets and other souvenirs.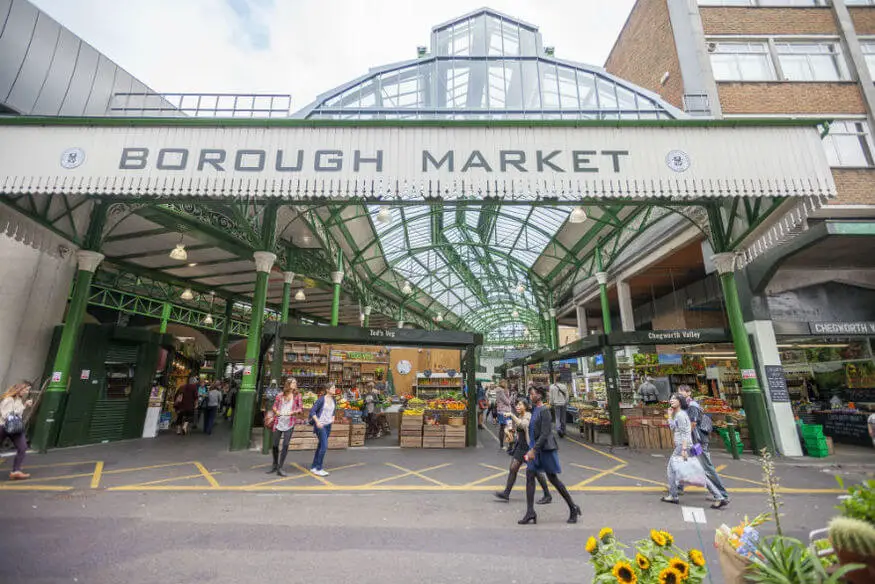 Definitely my favorite place in London, we trekked across town twice for this! Tons of little shops for all things food related. The perfect place for small gifts and souvenirs to take home in your carry-on. I love buying spices from around the world and using them in special dishes. Speaking of special dishes, the street food here is amazing. And cheap! There is at least a few options for everyone, no matter what your diet needs or preferences are. I wish I could have tried all the stalls, but there is only so much you can eat in such a small time.
Pro tip: If the market buzz gets too loud, head to Whiskey Ginger, a tiny whiskey bar to the right of the market. It's tiny and loud downstairs, but there is a cute attic portion that no one knows about that is quieter and perfect for sipping a cocktail.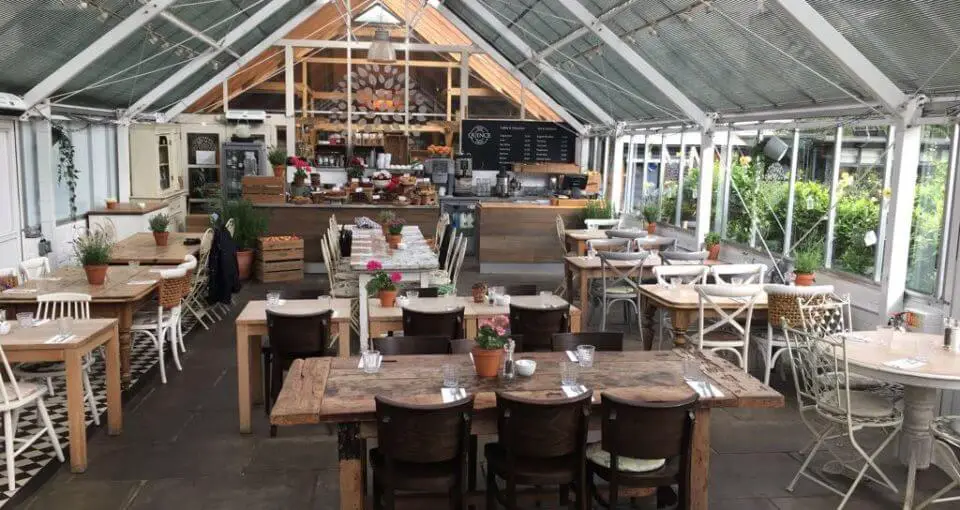 I was thinking about ditching any plans of getting married in the USA and instead moving the wedding to this café. That's how beautiful this place is (and the food was delicious too!). It's a large green house café in the middle of a Nursery. It's heated, so even in the chilly mornings it is pleasant! The little shop attached has perfect gifts for any green thumb you know.
Pro tip: walk the few minutes down the road to Little Venice, home to canal boats and little footbridges. You can walk or catch a short bus or tube to Abbey Road from here.
Abbey Road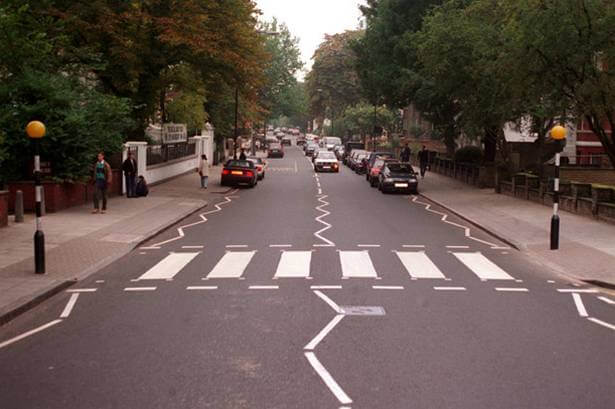 Alright, this is a tourist attraction. I mostly went here because my sister's name is Abbey and I wanted to get her a souvenir at the Abbey Road Studio Gift shop but the people watching is great. It's just a crosswalk in the middle of a neighborhood that people are driving thru (no stop sign or light at all!) and there are about 20-50 people at a time trying to snap a classic Abbey Road picture. I didn't even attempt it, I jumped out and jumped right back as soon as Matt snapped a quick one.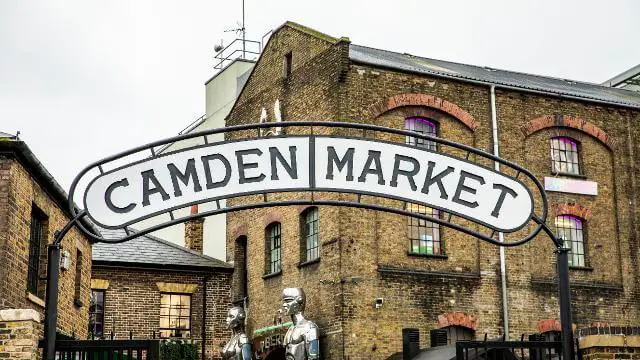 I was really excited for this market, but it didn't live up to my expectations sadly. But still worth a trip if you love markets and vibrant alternative culture. It reminded me more of Eastern European markets, stalls upon stalls upon stalls crammed into the old Camden Locks. Some stalls are cute, some are junky, some are just wacky. It's very easy to get lost here!
Pro tip: the main reason I was excited for this market (and the reason it's on this list) is the Cheese Bar. I saw this restaurant on BuzzFeed earlier this year and I knew I had to ditch my dairy free life for a meal. The Cheese Bar has 20+ local cheeses in stock and make all your favorite cheese dishes. I had a goat cheese and jam grilled cheese that was so worth the stomach ache after. Go here! And hit up YumChaa on the way back to the train station for some yummy matcha tea to soothe your belly.
Greenwich is not the easiest place to get to, it takes about 40 minutes from downtown via tube then bus. But you do get to ride a double decker if that's on your bucket list! You won't regret it once you're there- cute shops for everyone from leather to tea cups to knitted toys to soaps. And once again, plenty of food options! Unfortunately, I didn't get to try any because we came here from Borough Market and we had already eaten enough to not be hungry the rest of the trip.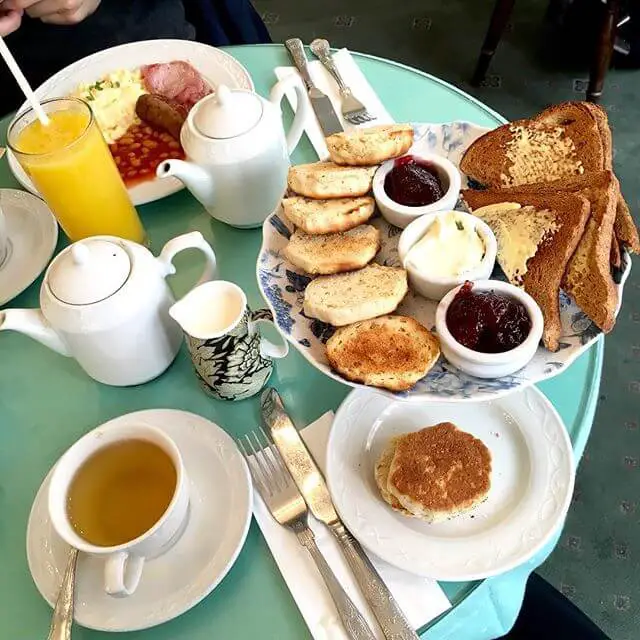 Looking for tea time but not wanting to pay the sky high prices? Check out the Muffin Man Tea Shop in Kensington. Small little shop that fit a surprising amount of tables inside and had a pretty extensive menu! Plenty of teas, other drinks, house made cakes, sandwiches, and other goodies. You can either pick a "tea time meal" which is about £7 per person or mix and match items. We got a pot of tea of two, a sandwich, and a large piece of carrot cake for £13, which is a steal compared to other places I was looking.
Pro tip: bring cash! They don't accept cards.
They are the first carbon natural restaurant group in the UK and use all local ingredients for the nearby markets, except for a few exotic spices and tequilas from Mexico. Service was fast and servers were very knowledgeable about the ingredients and how things were prepared. We went here twice as well!
We may have booked our plane tickets in May, but we waited way to long to book a hotel. And hotels aren't cheap in London! We finally chose Hotel Moonlight in South Kensington/Earl's Court and it was perfect. Two blocks from the tube station but quiet, plenty of restaurants and pubs around. And they give you a free smartphone to take around with you so I didn't have to wait for wifi or use data on my phone! Best perk ever.
Still reading? Cool. I think we are still circling Greenland.
Eating healthy on vacation, especially eating healthy while traveling abroad. Things that may be common at home aren't in other countries  (such as alternatives milks for your lattes). There is also cultural issues and language barriers that may make it harder to stick to a diet.
Here my best tips for eating healthy while traveling abroad:
Apply the 80/20 rule still! For me, it's more like the 70/30 rule on vacation, but that's ok. I eat two healthy meals and splurge on one meal and I'm ok with that! On the Cheese Bar day, I knew I was going to eat some not so great for me food for lunch. So I ate a light vegan porridge breakfast and fresh & healthy Mexican food for dinner. And it all turned out great!
Don't feel like you need to stuff your face. I'm guilty of this. I love eating and love trying new things, so I end up ordering a ton and over eating. Split meals with your travel buddies and don't be afraid to take leftovers back to your hotel! I've been miserable more than once on vacation because I've felt the need to eat everything on my plate, don't be me.
Learn the local language for your food restrictions! I'm lucky, I'm not allergic to anything. Yes, I prefer dairy free but if it comes in the meal, I'll be alright. Not everyone is that lucky! If you are traveling and worried about your dietary needs, learn how to speak the proper terms in the local language or eat least have it written down for the servers. And keep it simple! Instead of "I have Celiac's", have a list ready of ingredients you can't have. It's easiest for everyone!
Use TripAdvisor or Yelp. Chances are, you aren't the first vegan to visit your vacation destination. Check reviews on TripAdvisor or Yelp beforehand to see if they have vegan options or what other people have said about accommodations!
Ask at your hotel! Your host most likely is a local and may speak better English than a server at a restaurant. They can give your recommendations as well, use them!
Research the local cuisine before you go. Find out what dishes are probably a no-go and which ones can easily fit your needs! For example, when visiting Germany, you may not want to go to a burgers and brat place if you are a vegetarian, but you may be able to find a great soup and pretzel shop that fits your needs. Having a general idea of cuisines will narrow down your search once you are there.
Visit the Markets. In London, all the markets had a variety of food options for everyone. But I don't remember this for Italy, and I'm sure it's not this way everywhere. But all markets have fresh vegetables, fruits, spices, and other ingredients to make your own food! And it's still eating local.
Bring Your Own Snacks. Don't be caught somewhere hungry with no options, keep a few of your favorite snacks in your bag so you have time and patience to make it somewhere where you can enjoy!
Keep Working Out! Usually not a problem for Matt & I, we literally walk everywhere. I went through two packages of Band-Aids in Italy and wore compression socks this time to help with swelling. I know, I'm an old lady now. But this allows us to not feel guilty about eating more than normal!
Stay Hydrated. I'm still working on this! I tend to drink a little more coffee and alcohol than normal while traveling and forget about water. I try to chug water at restaurants, but I know my body would love it if I carried a water bottle with me everywhere and drank it regularly. Your body would too!
How do you eat healthy abroad? I'm always looking for more tips and tricks.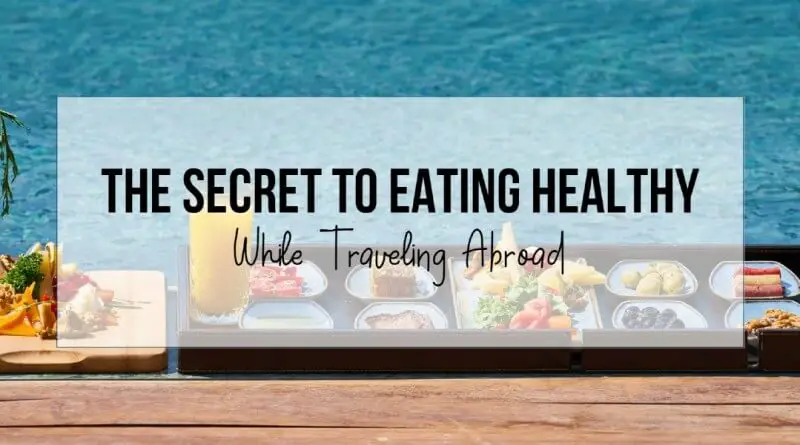 Alright guys, it's getting dark again. The captain just came on and said something about Seattle in Icelandic, I'm really hoping it's "we are beginning our descent into Seattle now" but it also could be "three more days until we get to Seattle". Who knows?
Eigðu frábæran dag! (Icelandic for "Have a great day!")